Winter – so much more than skiing
The Winter in Åre is just marvelous! Along with having some of the world's best skiing, with guaranteed snow; Åre has some of the widest range of activities you could wish for. Why not go on a guided snowmobile tour through the wilderness, enjoy the sensation of being pulled by a team of dogs when dog sledding, test drive a new car on the frozen lake, try your hand at cross country skiing on the 180 kilometres of prepared trails or even have a tandem paraglide down from the mountain? Sweden's most popular ski touring area, Storulvån, is less than an hour away from Åre by car, bus or train. There is a well-developed network of mountain stations and huts you can ski between and both equipment and guides are easily hired.
Summer – when the hills are alive
The Summer in Åre offers all kinds of activities, if you are looking for a relaxing summer break Åre would be perfect. In summertime the village becomes a green oasis of fresh mountain air and action sports. Should you wish to experience the quiet side of Åre you can take the cable car up the mountain to enjoy the views or hike one of the many trails on or around Mt. Åre Skutan. The lifts remain open allowing sightseeing from the top or mountain bikers to zoom down the slopes. There is also excellent walking, a challenging golf course, endless fishing and hunting possibilities, horse trek and of course swimming or boating on the lakes. More action-filled activities like downhill biking, paragliding and zipline are offered as well. In July every year there is a multisport competition in Åre – the Åre Extreme Challenge.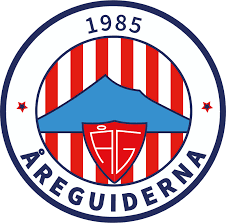 Åre Design and Culture
Over the years designers and craftspeople have established a unique Åre brand. Browsing the local small businesses you will find candlemakers, a chocolate factory and many clothing lines exclusively designed in Åre. Make sure to take time to experience this high quality shopping right at the base of Åre Mountain.